ATTLEBORO BANDSTAND DEDICATION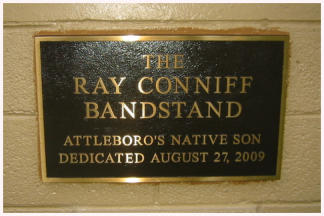 Click on the screenshot
to get to the article, published in the
Sun Chronicle on August 6.
Photos (above and below) taken during

the
Ray Conniff Bandstand Dedication
Thursday, August 27, at Capron Park in
Attleboro on August 27, 2009 (thanks to fan
Peter, who is in the picture below together
with Vera and Tamara):
Click on the photos to enlarge.

How Ray was honored by his hometown Attleboro
Roy

is the gentleman with the red shirt, shown above
together with Vera and Tamara (photo by Peter). Roy
took the pictures below. Click on them for enlargement.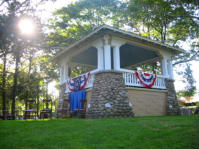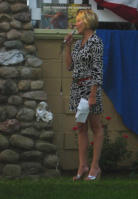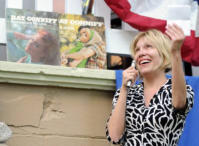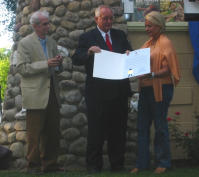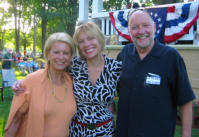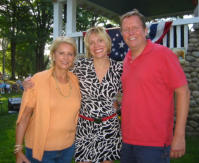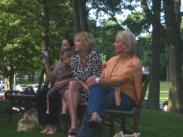 Click on Ray's picture
on the left to get to his
biography!